An easy, quick to prepare healthy snack, made from carrots and cashew nuts. Enjoy with assorted crudités, crackers or add as a colourful dimension to your grazing platter. This carrot and cashew dip is definitely worthy of your recipe collection!
Mezzeh at home
Whilst our time in Dubai, we dined at many Arabic Restaurants. The relaxed-chilled atmosphere and the occasional Shisha (water-pipe), were perfect to unwind after a long day at work or over the weekend.
Our go to dish on the menu, was always a cold Mezze platter which included a variety of dips like Hummus, Moutable and Babaganoush, accompanied with olives and pita bread.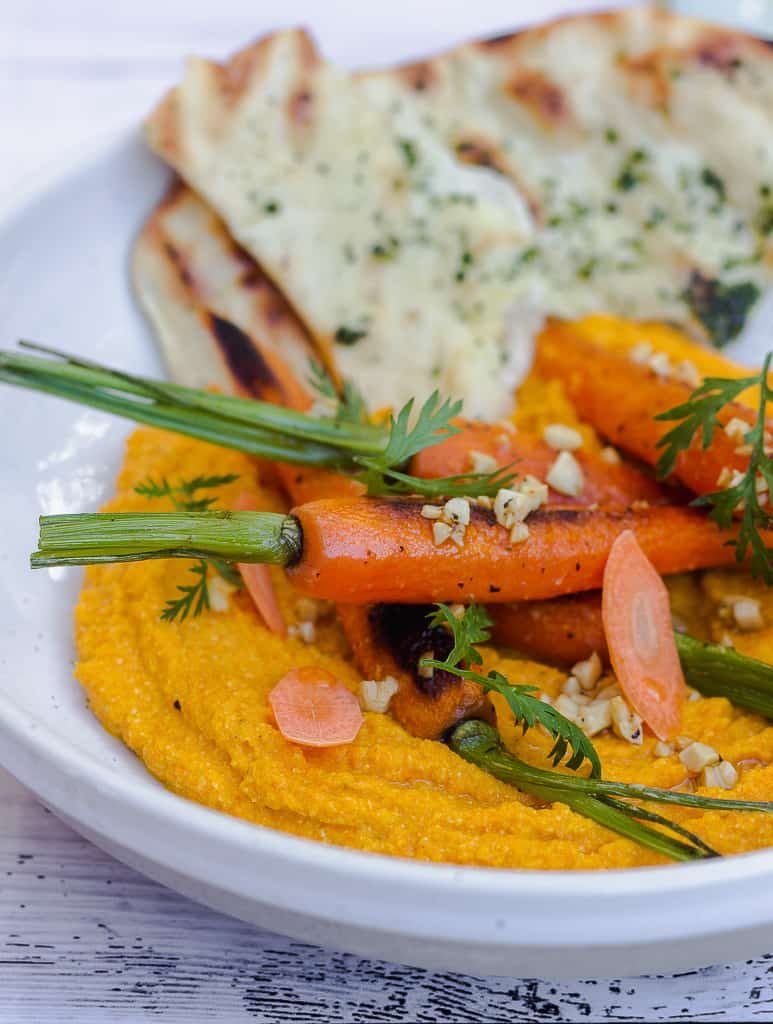 At home, on days we don't feel like cooking, we recreate our own mezze platter with easy to make dips, crudités and flat breads which easily replaces our dinner.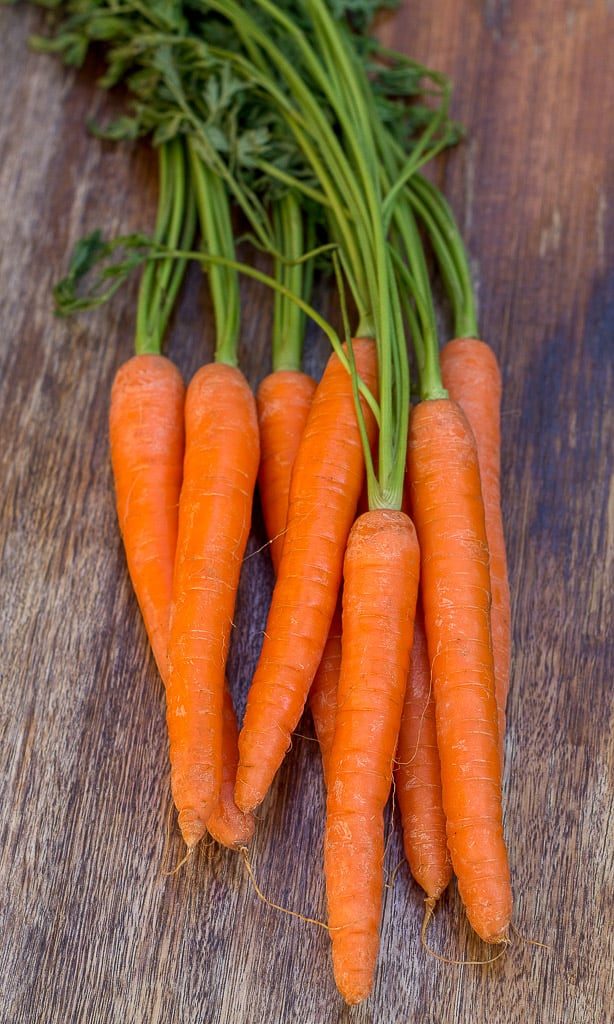 Who knew, a quick swirl of Carrots and roasted Cashews, could create such a finger licking dip! I added fresh Ginger, Coriander powder, Cumin powder and a squeeze of Lemon juice, just to it give it that extra punch. Roasted cashews enhance the flavor and add the required creaminess and richness to the dip
How to cook the carrots for carrot and cashew dip
There are many ways to cook carrots - boiling, roasting and steaming being the most common. For this recipe, I used grated carrots, and cooked them in a large pan with the other ingredients. The spices blended in perfectly and it was a much faster process to make a flavorful dip.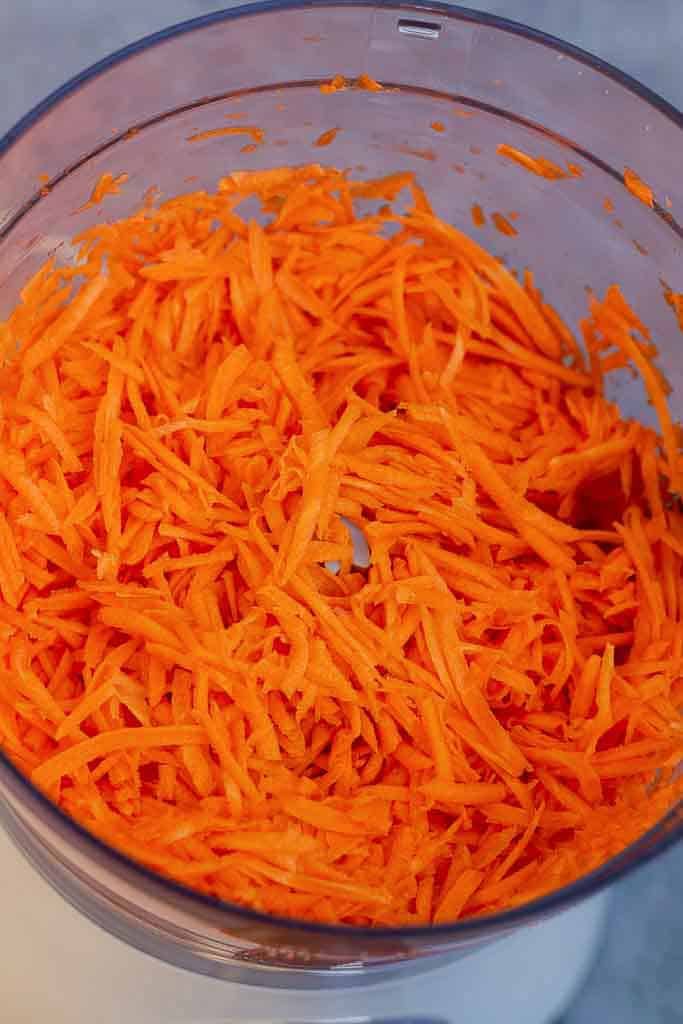 You can serve this carrot and cashew dip as an appetizer on its own, with carrots being the star of the dish. Add some whole charred and shaved raw carrots, along with carrot tops.
Tip: Sprinkle chopped cashew nuts and extra virgin olive oil for a little fancier look and complex textures. Stays in an air tight container in the fridge for upto a week.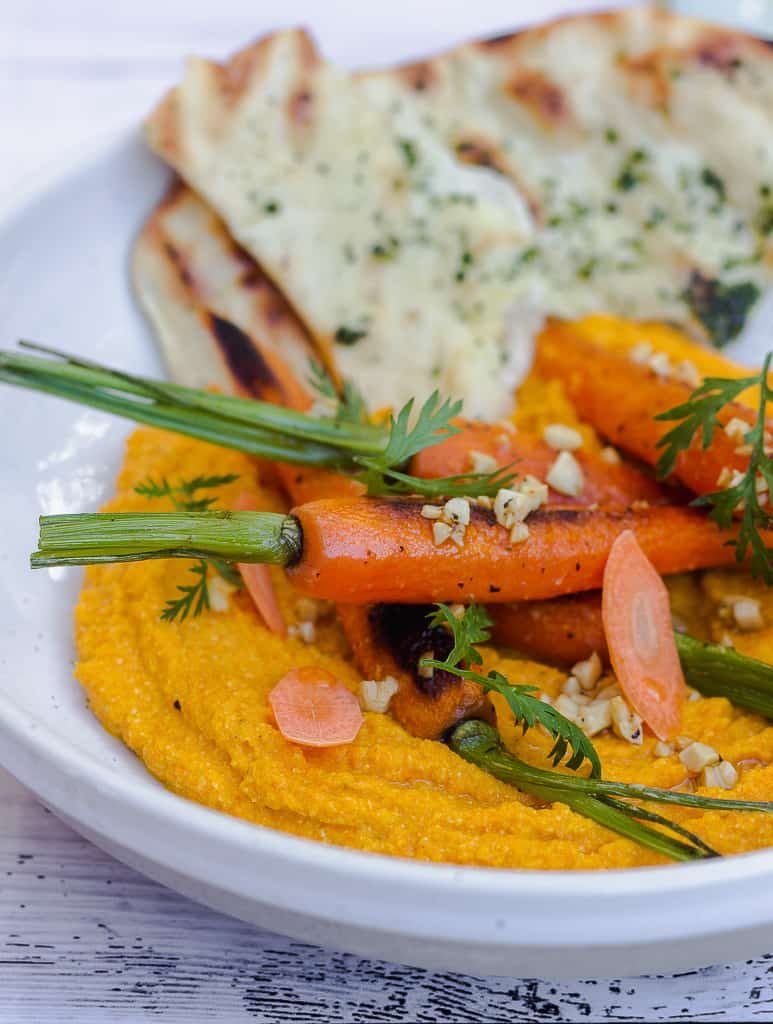 Let us know if you make this carrot and cashew dip recipe. If you enjoy cooking vegetarian dishes try our whole roasted cauliflower.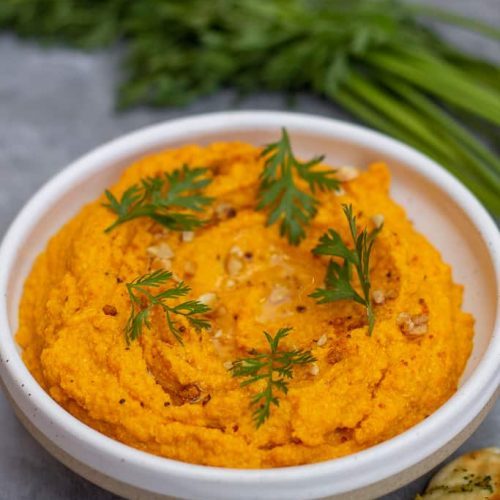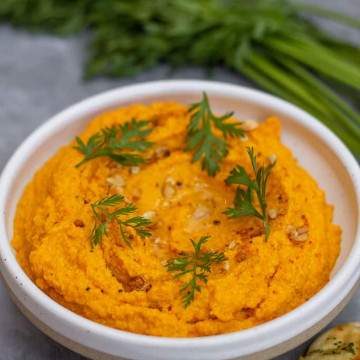 Carrot and Cashew Dip
An easy, quick to prepare healthy snack, made from carrots and cashew nuts.
Ingredients
2

carrots

½

brown onion

10

g

ginger

40

g

cashew nuts

lightly toasted

½

lemon

1

tablespoon

low fat sour cream

½

tablespoon

cumin powder

½

tablespoon

coriander powder

salt, pepper, olive oil
Instructions
Peel the carrots and grate in a food processor. Peel the onion and cut in small dices. Peel the ginger and chop finely.

In a hot pan sweat the onion and cook until they turn translucent. Add the carrots and ginger and continue cooking for about two more minutes.

Reduce the heat to a low flame and add the cashew nuts, cumin and coriander powder. Season with salt and pepper.

Cook for about 5 more minutes and add the sour cream. Check the doneness of the carrots, by now they should have cooked well through.

Place the carrots and cashew mixture in a food blender, add the lemon juice and about 100ml water. Blend all together to make a puree but preferably not too fine.

Store in the fridge in an air tight container. In my opinion, the dip tastes better when eaten the next day!